Executive Hotel
Why stay with us?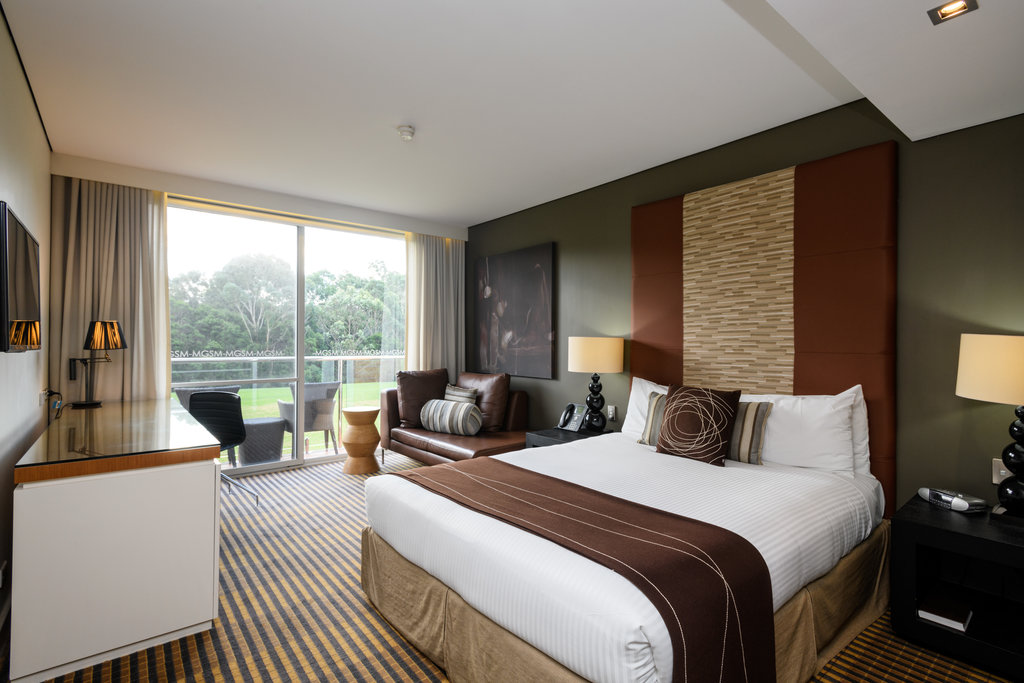 The Executive Accommodation at Macquarie Park offers diverse facilities and attentive staff to meet your every need. Whether you are here to attend a business meeting or conference, a weekend special event, or are simply staying with us for a night or two, you will find comfortable rooms, delicious food, beautiful surroundings, and first-rate services that will exceed all your expectations.
Location
The Executive Accommodation is nestled amongst landscaped gardens, overlooking stunning views of the University Lake and surrounding bushland and is ideally located only a short drive to the Sydney CBD, Sydney Olympic Park, Chatswood, Parramatta and the northern beaches.
Facilities/amenities
MGSM Executive Accommodation provides all of the features of an award-winning 4-star executive style property.
Amenities include:
large work desks
comfortable bedding
complimentary wireless internet access
in-room dining
mini-bar
free parking
LCD TV with Foxtel
24-hour full business service centre support
Other facilities include gymnasium, licensed bar and contemporary à la carte dining in Lachlan's Restaurant.
The MGSM Executive Accommodation is in walking distance to Macquarie Centre including retail outlets, restaurants, cinema, ice rink, railway and public transport and Macquarie University Sports and Aquatic centre.
Rates
Executive Hotel
Phone

Hours

24 hour access

Address

99 Talavera Road, Macquarie Park
NSW, 2113, Australia

View on map
Overlooking stunning views of a lake and surrounding bushland
Slideshow presentation
The following slideshow can be cycled through 25 displays. Depending on screen reader and browser combination, they may present one at a time or all at once. The screen reader will also present the navigation buttons Slide #1 to Slide #25. Additionally, when the slideshow has keyboard focus, the left and right arrow keys can also be used to navigate the slides.
End of slideshow